04/10/2019 - 2018 data now available in CrashMap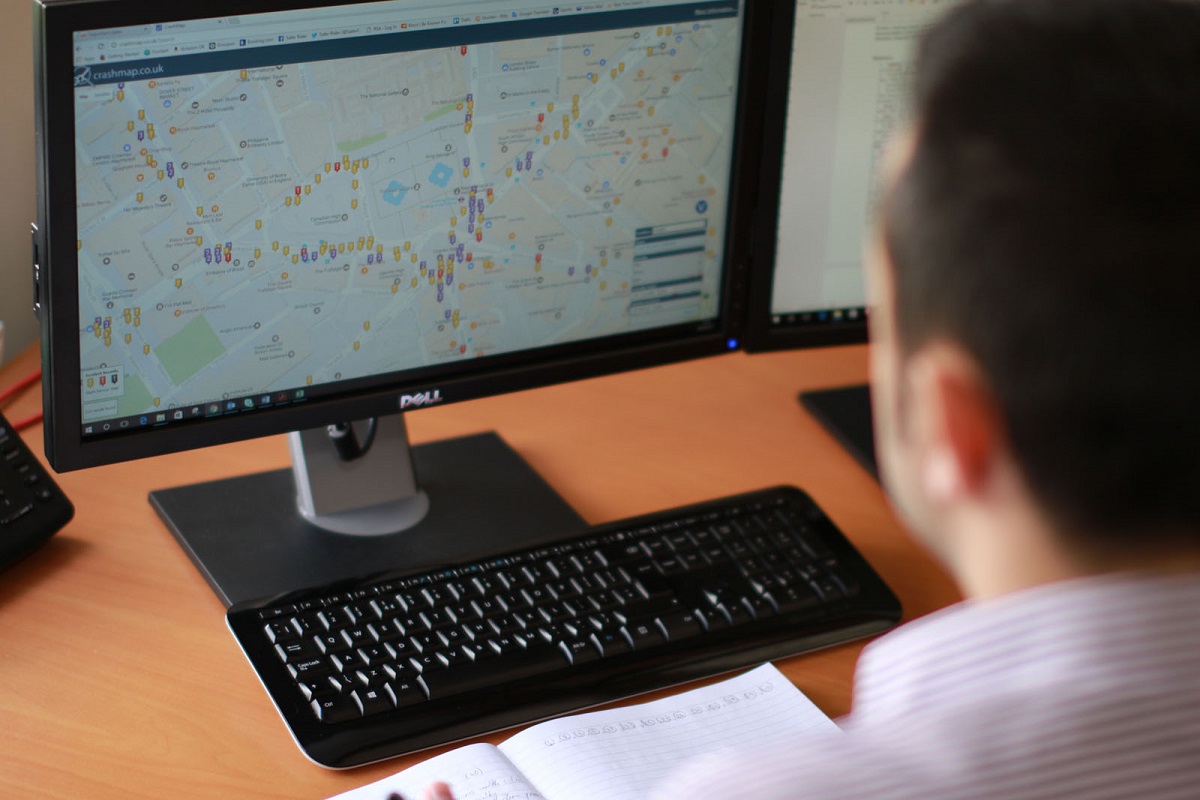 What is CrashMap?
The original CrashMap website was launched in 2011 by Richard Owen and Dan Campsall, two of the UK's leading road safety experts and specialists in the presentation and analysis of collision data through their work with Road Safety Analysis. At the time there was no easy way for members of the public, journalists, community groups or other interested parties to view information collected by the police relating to reported injury collisions.
Our website contains information about reported crashes from 1999 onwards (see FAQ for more information on the latest data release) and is completely free to view details about collision locations, dates, times, and the number of casualties and vehicles associated.
If you would like to view more details about the crash you can register and purchase credits for a single or multiple collisions. You can view a sample report in the FAQ section along with report pricing.
Who uses CrashMap?
The number of people using the website grows every single year with around ¼ million map searches per annum. The majority of users are just interested in their local area and familiar roads but the information from the website also features regularly in local and national newspapers as an authoritative source of historical collision records.
The website and detailed records are also used by those who need quick access to information for their job. This includes local authorities, police forces, fire and rescue services, planning departments and independent transport planners and contractors.
In 2018 a new version of CrashMap was launched aimed at professionals; called CrashMap Pro this allows access to more analysis tools and a full demo version is available to view.
Who are Agilysis?
Agilysis was created in 2017 as a specialist transport consultancy carrying out work for public and private sector clients in the UK and globally. From November 2018 the CrashMap brand and website was licensed to Agilysis from Insight Warehouse, the original company behind the website.
Disclaimer: The data used in CrashMap is derived directly from official DfT statistics and we therefore accept no liability for errors or inaccuracies in the information reported through this website. Please see the FAQ section for more details.